Light. The right light in the right place at the right time can transform your life, and your society too.
We leverage our years of experience in quality LED lighting to help you see things in a whole new light and bring you a healthier, safer and more enjoyable lighting experience.
Say hello to OluLED!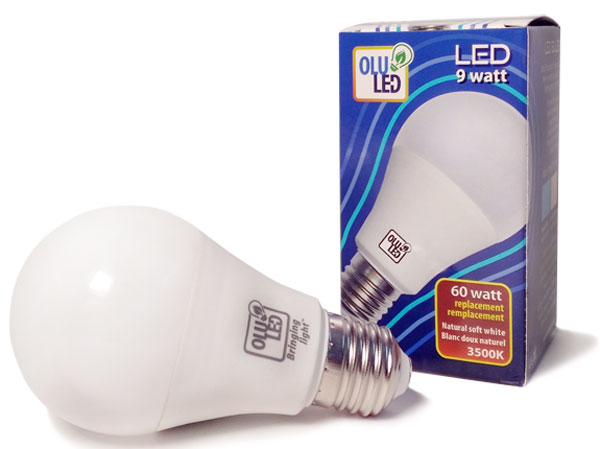 9 watt LED A-bulb (OluLED EnergySaver PLUS)
Replaces a 60 watt incandescent bulb
OluLED Healthy Light Natural Soft White light colour promotes eye health and natural sleep rhythms.

Learn about the importance of lighting and eye health
And more information here
Amount of Light: 800 lumens
Colour Temperature: 3500K Natural Soft White
CRI (Colour Rendering Index): 85
Power Use: 9 watts
Working Voltage: 110-240 VAC, 50/60hz
Rated Lifespan: 25,000 hours
Dimming: Not dimmable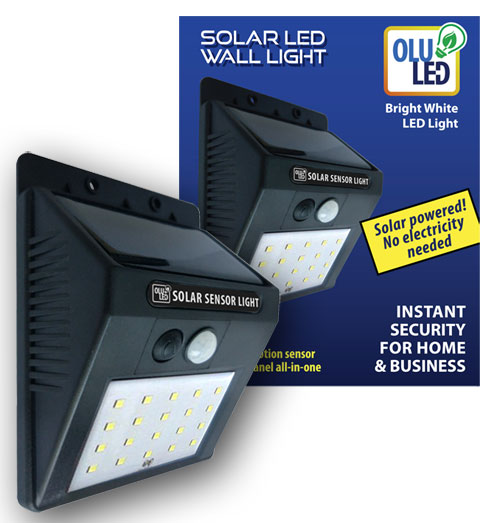 Solar LED Wall Light
Automatic Motion Sensor Light, Solar Charging
Light turns on in the dark automatically
Charges by sunlight
Never change batteries
No wiring or electrical connections needed
Long lifespan
Installs in seconds
Detects motion within 3 metres
4000K colour temperature